We got nice news: Kity Builder is participating in the Steam Next Fest (October 1-7) with a new demo!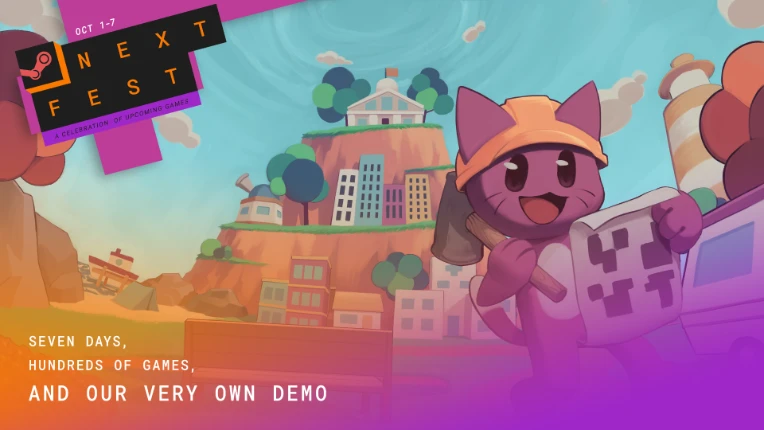 I never get tired of looking to our splash art, made by @ChipsGoWOAH
This is the first playable demo since we published the game on NG back in April. As you know, making full games is pretty damn hard but we are trying our best. We have improved a lot of things based on your feedback:
2 new islands to explore, with unique biomes and buildings
More building types
Rideable boat + explorable ocean
Improved graphics
Paths painter
NPCs
Dialogues
I can't stress enough how much NG helped kickstarting this project. Your overwhelming feedback made us confident enough to focus on this project for a long time. Thanks a lot! Also I know many of you tried the game thanks to @ninjamuffin's recommendation, so special thanks to him and the FNF fanbase (try the SoftMod, it's so good).
We'll also have a new trailer really soon, so if you wanna keep updated follow us on Twitter (@KityBuilder) and wishlist the game on Steam!