It's happening!! Kity Builder is growing to be published soon(ish) on Steam! We have decided to add a lot of features you asked for in the comments, and may add some more if everything goes well. Huge thanks to everyone who played the game, specially the ones who gave us feedback. You are all really kind and warmed our hearts a lot.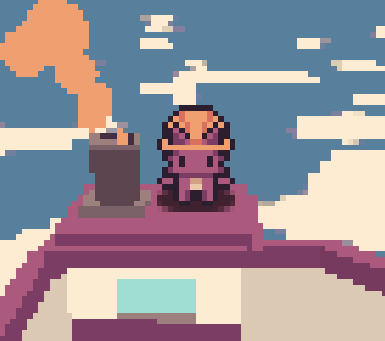 Some of the features we are adding:
2 new islands (snowy and dessert), and the existing one will be bigger
Many new buildings and items. Some of them are interactive
You can ride the boat to visit new islands!
Path painting tool
Saving and loading
As I said the list may increase if the development goes well, so feel free to tell us about any other feature you would like in the game.
If you want to support us right now, the best way you can do it is Wishlisting the game on Steam to get notified when it releases and helping with the algorithm thing.
If you want to stay updated about the project, follow us on Twitter! We are @SamberoDev, @irx99, @YerayToledano and @Juan_Hust. Thanks to the team and NG for making this possible <3